The Institute for Professional Tattooing
About Skinbuzz
You are looking at the work of one of the finest tattoo studios in India. We are creative team of tattoo artists, illustrators, painter and digital artists.We are rated as the most creative and best tattoo artist in India. We are known for jaw-dropping realistic and hyper-realistic tattoos. Take a look at our portfolio and mind your jaw-drop, it might happen :)

When you desire to get a tattoo, you undergo a long process of visualization and when that is realized it's a joy that knows no bounds. We always strive to bring that one impeccable smile on client's face, which speaks of their satisfaction. And our that's in our motto at Skinbuzz. We at Skinbuzz offer customization of designs, you can always walk in with any concept and we would confidently shape it into reality.

We at our tattoo studio make our best efforts to become Best Tattoo studio, and Best Tattoo shop in Bikaner. Our Founder & our tattoo artist team together make quality efforts to make sure our clients gets the best service from us. We keep on updating ourselves with new tattoo trends all over the world.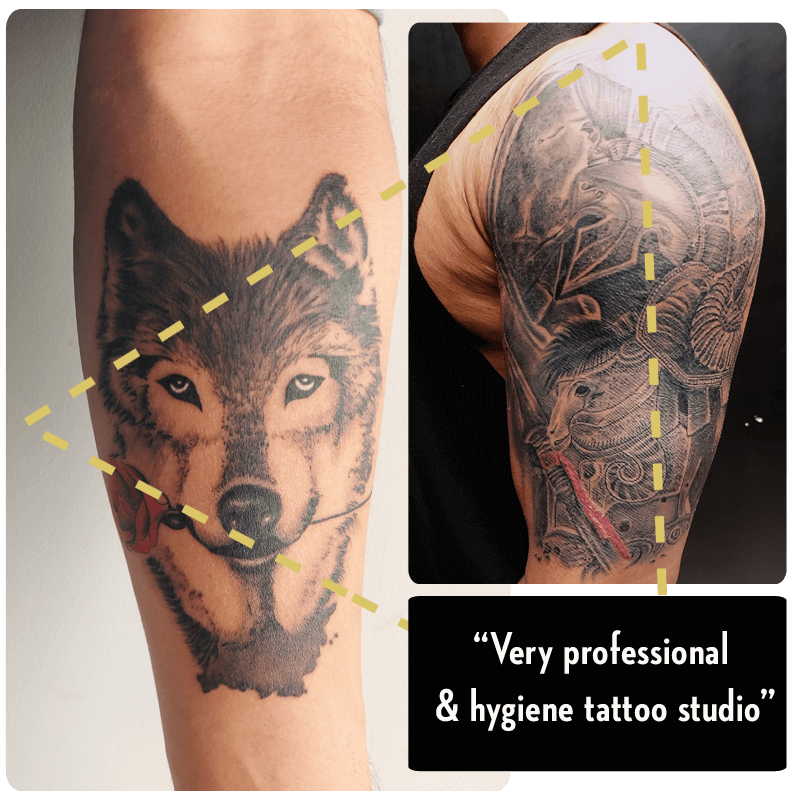 Tattooing

Tattoo Designs
Coverups

Piercing