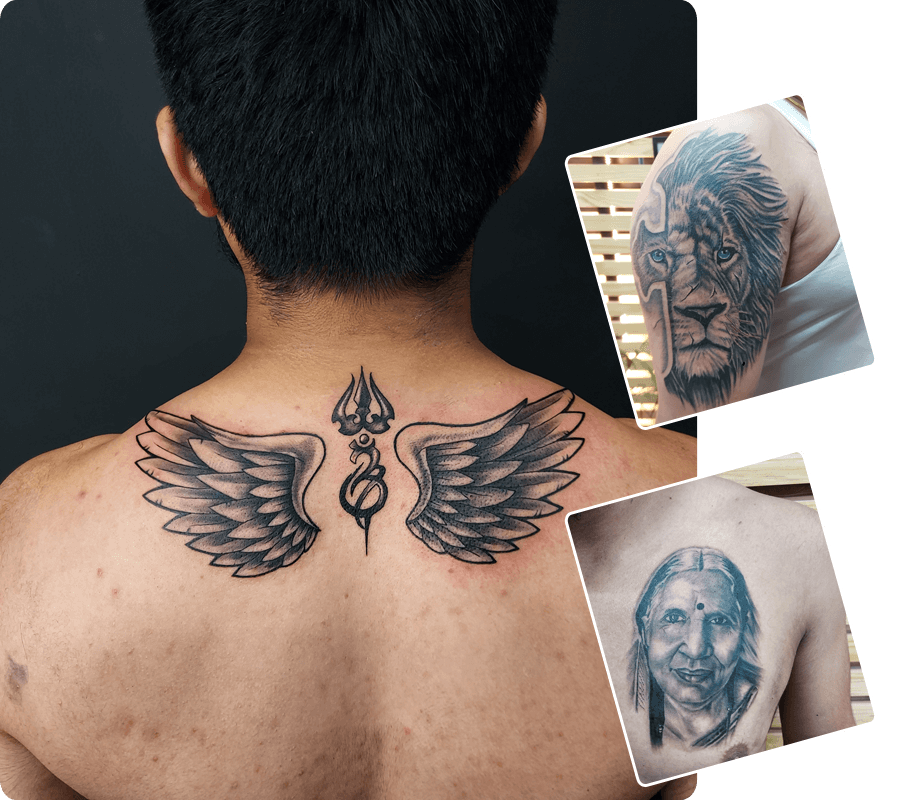 Tattoo Training
Skinbuzz offers tutoring services to students who want to take up tattooing as a profession at reasonable rates.
For those who want learn tattoo art and make career in tattooing, can join our institute to become a successful tattoo artist.

Skinbuzz is one of the best tattoo training studio/parlor in Bikaner, India. At our studio, we provide comprehensive tattoo training programs that covers all aspects of tattooing, starting from basic sketching courses to making you accomplished tattoo artist.

We have trained students from almost all the major parts of the country and even students from Europe and United States have shown great faith in the teaching methods of Skinbuzz.
---
Week #1
Introduction to the Art World.
Sketching practice by Box pattern.
Knowledge about the shape and structure.
Shading practice.
Week #2
Introduction with colors.
Blending and mixing of colors.
Color shading practice.
Selection and maintenance of colors.
Week #3
Introduction to 3D Art.
Introduction to the Bio-Mechanical Tattoos.
Introduction to the Bio Fossil Tattoos.
Introduction to the Bio Morph Tattoos.
---
Week #4
Thorough practice and implementation of all art works.
Create your own world.
Enhancement and Extensions of Basis Tattoo.
Week #5
Framing of tattoo.
Making of tattoo stencil.
Placement of tattoo stencil.
Week #6
Set up of the tattoo Workstation.
Tattoo machine Mechanics & Setup.
Tattoo machine Voltage Setting.